DUAL CHANNEL CHART RECORDER
Model I-45L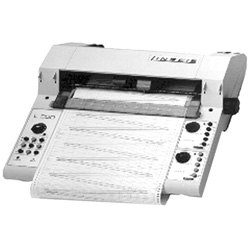 DESCRIPTION
The Dual Channel Recorder is an ideal instrument for use in recording Noninvasive blood pressure in laboratory animals with of these systems. They also have a wide range of uses in the research, development, and education departments as well.
The Plot and Home function can set the pen back to the start for comparative measurements. The pen starts from exactly the same point of the chart in a repetitive form.
Copyright © 2009 - 2020 Campden Instruments LTD. All Rights Reserved.