Plexon's CineLAB™ Behavioral Research Software consists of sophisticated software modules covering a wide range of behavioral research needs. The modular approach allows the researcher to select the specific functionalities needed for his or her experiments.
The CineCorder Module provides the core functionality of recording and indexing video files of freely-moving animals, along with database management.
The CineTracker Module can be added to record valuable pathway trajectory and speed data.
As a further enhancement, the CineLyzer Module can be added to record tracking in specific zones or zone sequences, and used to control external devices.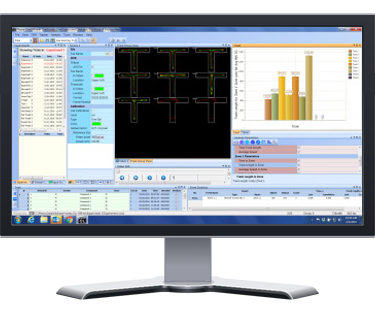 The CineLAB System utilizes the CineCorder Module at its core for recording files into a customizable database. Additional tracking and behavioral analysis features are provided with the purchase of the CineTracker and CineLyzer Modules. Together, these three modules are referred to as the CineLAB Behavioral Research System. All users of the CineLAB Behavioral Research System will require the CineCorder Module, and additional modules can be purchased and installed in the field at any time as research needs evolve.
Benefitting from more than a decade of development and experience, the CineLAB System offers possibly the most accurate and reliable video tracking in the industry, accompanied by an easy to use graphical user interface. Furthermore, the legendary sales and support team at Plexon is more than happy to help guide you through setting up your system to suit your experimental needs.
The CineLAB Software arrives pre-loaded on a control computer purchased with any CineLAB System. A camera kit and digital input/output device are also included. All upgrades within a version are free of charge and will be bundled into a single CineLAB Software upgrade package accessible online upon release.